About New Mexico Highlands University
Located in Las Vegas, New Mexico, Highlands University fosters creativity, critical thinking and research. We work to ensure our graduates are fully ready to meet their personal and professional objectives upon graduation. Through affordable, accessible and flexible programs, we serve students from all walks of life.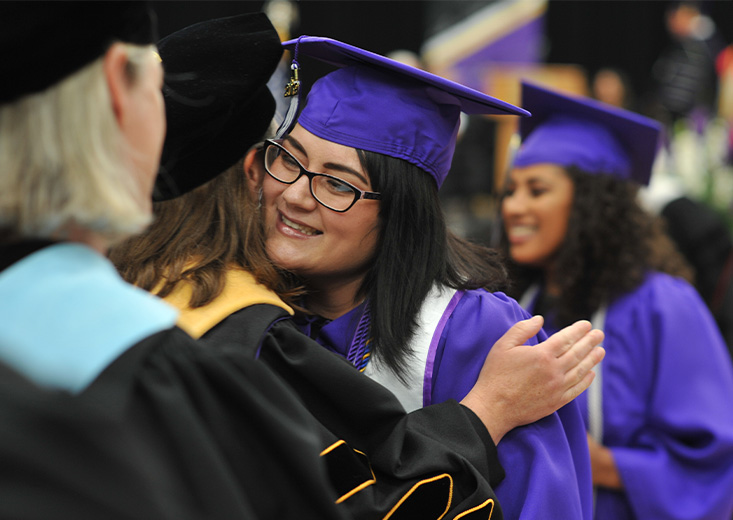 Why Choose Highlands University?
As a premier comprehensive university, New Mexico Highlands transforms lives and communities through education. We ensure diverse learners graduate with the skills and social mobility to pursue their dreams.
On campus or online, our school boasts a family atmosphere, grown through engagement and support. We use a variety of high-impact educational practices that provide students with the real-life skills necessary to achieve their goals.
Request More Information
We'd love to hear from you. Fill out the form, and we'll be in touch shortly to learn more about your goals and how we can help.
Accreditation
Highlands University is fully accredited by and in good standing with the Higher Learning Commission (HLC). Several programs and schools at Highlands University are also accredited by specialized accrediting agencies, including:
Nursing: Our online RN to BSN program is accredited by the Commission on Collegiate Nursing Education (CCNE).
Social Work: Our online Master of Social Work program is accredited by the Council on Social Work Education (CSWE).
Business: Our Master of Business Administration is accredited by the Accreditation Council for Business Schools and Programs (ACBSP).
Recognition
New Mexico Highlands has received a range of recognition, including:
Fast Facts
Established as New Mexico Normal School in 1893
15:1 student-faculty ratio, unique for public universities
89% of faculty members hold the highest possible degrees in their fields
Second-highest percentage of Hispanic faculty in New Mexico
Our Mission
New Mexico Highlands University is a public, comprehensive university serving our local and global communities. Our mission is to provide opportunities for undergraduate and graduate students to attain an exceptional education by fostering creativity, critical thinking and research in the liberal arts, sciences and professions within a diverse community.
Our Vision
Our vision is to be a premier comprehensive university transforming lives and communities now and for generations to come.
Our Values
At New Mexico Highlands, we live our core values each day and encourage our students to do the same.
Excellence
We seek to enhance students' holistic well-being and success at all levels of study through the delivery of high-impact practices.
Accessibility
We seek to make our programs and services available to students from various backgrounds and abilities.
Diversity
We commit to enhancing life for students, staff, faculty, alumni and community through expanded intellectual and recreational programs and services with a commitment to safety and inclusion.
Responsiveness
We work to ensure that our programs meet the needs of the community and our students and will continue to adapt programs to meet the changing world.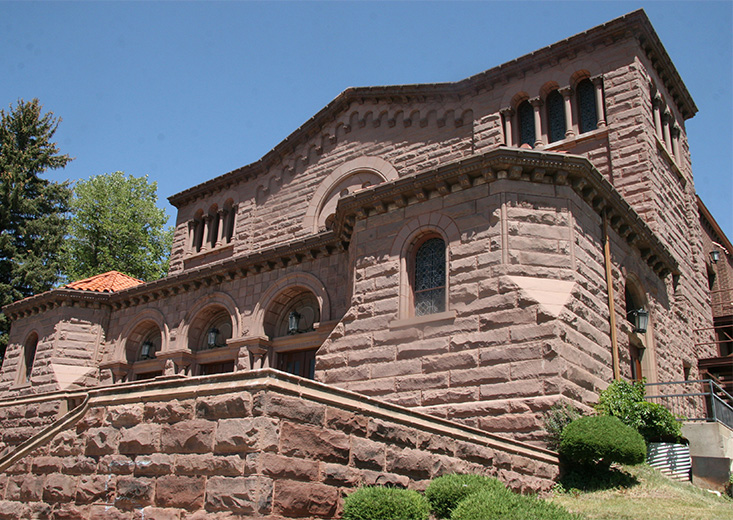 Our History
The university was first established as New Mexico Normal School in 1893. It changed to New Mexico Highlands University in 1941, as it expanded its role beyond teacher education. In 1987, New Mexico Highlands was a founding member of the Hispanic Association of Colleges and Universities (HACU) and has been a Hispanic Serving Institution (HSI) since the inception of such institution designations by the U.S. Department of Education.
Today, New Mexico Highlands is committed to establishing and strengthening systems, structures and programs to enhance students' holistic well-being and success at all levels of study, achieving strategic enrollment management, cultivating a vibrant campus life and enhancing community partnerships for mutual benefit.