Online MBA in Entrepreneurship
Innovate With an MBA in Entrepreneurship
Learn More Today
Complete the form to learn more about this program.
Duration

1 year

Cost per Credit

$525

Credit Hours

36
Program Benefits
Explore topics relevant to today's multicultural business world.
Learn the intricacies of owning a business and managerial practices.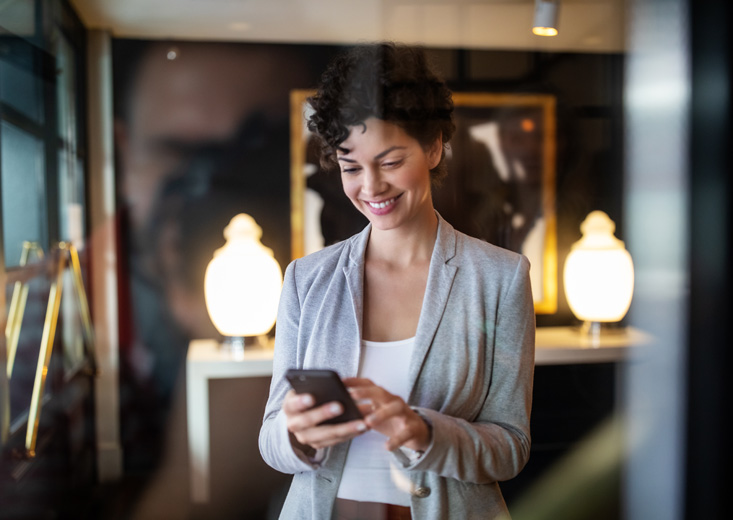 A Focused, Affordable and Flexible Online MBA
Our program uses an intensive problem-solving approach, featuring case studies and simulations focused on managerial responsibilities and multicultural issues. Designed with working adults in mind, students will gain insights from one-on-one advising with expert entrepreneurship faculty. You'll graduate prepared for entrepreneurial endeavors in a variety of industries with marketable skills, including:
Leadership and management skills.
Analytical and quantitative thinking ability.
Understanding of innovation, planning and marketing strategies.
Career Outlook: Become a Knowledgeable and Prepared Entrepreneur
An estimated 318,100 new jobs will be created for top executives between 2021 and 2031.1 Those with skills in entrepreneurship will be uniquely prepared for these roles due to their understanding of planning, innovation and big picture thinking.
Chief Executive Officer $186,366 per year2
Chief Operating Officer $172,169 per year3
Explore MBA Careers
Curriculum: Coursework Designed for Innovators
Our eight-week, 100% online classes offer convenience, flexibility and speed while preparing you with the skills you need to achieve your entrepreneurship goals. The 12 courses consisting of 36 credit hours cover topics relevant to today's multicultural business world and nonprofits and government organizations. You'll explore the intricacies of owning a business, how to manage professional resources and managerial practices.
Course Spotlight: MGMT 5310 Entrepreneurial Forum
Ownership and operation of one's own business is an overwhelming drive for many people. This course explores starting a business, including understanding the right questions to ask about all aspects of business operations, cost considerations, product and service delivery and reporting for start-up purposes and for planning for future success.
View Curriculum
Course Spotlight: MGMT 5510 Entrepreneurship
An advanced study of entrepreneurship, new business ventures and professional resources available for aspiring entrepreneurs. Particular attention is given to the development of the business concept and its implementation through the development of a business plan.
Answers to Common Questions
Explore our frequently asked questions. If you don't find what you're looking for, feel free to reach out to us for assistance or more information.
Yes. The flexible program can be completed at a full-time or part-time pace.
For students without a business background, BUSA 5000 is required.
The business department hosts speakers and alumni throughout the semester. You can also network within your classes with students from all around the country.
An MBA is an extremely versatile degree. Upon graduation, you can pursue a variety of in-demand careers in marketing, human resources, health care and other booming fields. Explore career options.
Visit our FAQ page