Become More Competitive in Nursing With a BSN
Learn More Today
Complete this short form to learn more about the RN-BSN online program at New Mexico Highlands.
Duration

14 months

Cost per Credit

$325

Credit Hours

120
Program Benefits
Flexible entry
Transfer up to 95 credits
8-week terms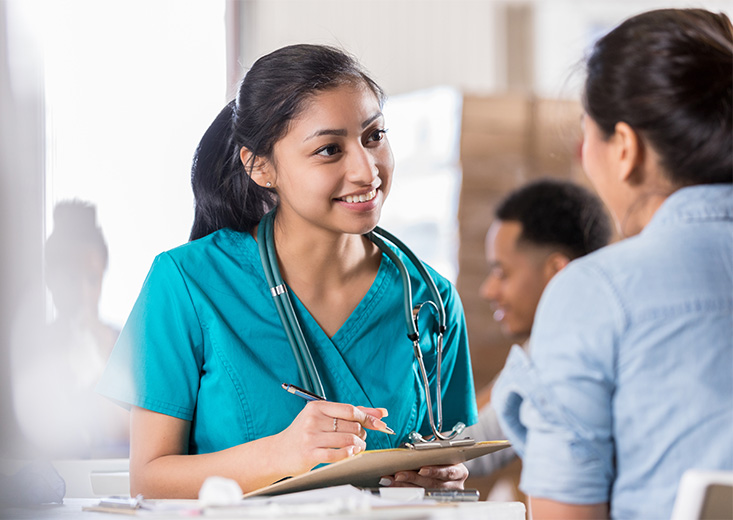 Grow Your Nursing Career by Earning Your RN-BSN Online
A BSN helps you achieve leadership positions in a variety of settings and is required by many health care facilities. With New Mexico Highlands, you can earn your degree without stopping the important work you're already doing.
The CCNE-accredited program provides flexible entry through partnerships with local associate degree programs. Students may receive up to 95 transfer credits for their associate degree and RN license, reducing the time and cost to earn a BSN. Because no in-person practicum or coursework is required, you can complete your BSN when and where it's right for you.
In addition to the 100% online program, the RN-BSN is also offered on our main campus in Las Vegas, New Mexico.
Fill In-Demand Nursing Roles
The demand for registered nurses is expected to grow 7% from 2019 to 2029, resulting in 221,900 new jobs.1 A BSN is preferred for many leadership and management positions, as well as for employment at many health care facilities. Highlands University graduates become leaders in the nursing profession and nearly half of our graduates have pursued advanced degrees in nursing, becoming nurse practitioners, nurse midwives and more.
Explore Careers
New Mexico Highlands University reignited my passion for learning. The close-knit relationships between students and instructors is something that doesn't happen with other institutions. The online platform allowed me to obtain my degree while still providing for my family. NMHU is affordable and the learning is top notch! Thanks NMHU, I went from not even interested in getting my BSN to nine months away from becoming a family nurse practitioner today!

– Germaine Valdez, RN, BSN
Comprehensive Curriculum for Future Leaders
Our degree curriculum prepares you for the nursing leadership roles that organizations need to fill. You'll graduate with improved communication and writing skills, an understanding of culturally appropriate care and the knowledge needed to manage interdisciplinary teams. The 32 credit hours of core nursing coursework consist of 11 classes.
Course topics include:
Evidence Based Applications in Health Assessment
Advancement of Professional Nursing
Cultural Competencies & Health Care
Community Health Nursing
View Complete Curriculum
Apply to the RN-BSN Online Program
Up to 95 Transfer Credits
Minimum of 2.0 GPA
Associate degree or diploma in nursing
Valid, unencumbered U.S. RN license
Start the online application process today. Find out more about admission to New Mexico Highlands.
View Requirements
An Affordable RN-BSN Online Program
Our competitive tuition rates make a BSN from New Mexico Highlands an affordable option for students from all backgrounds. Our tuition earned us a Best Bang for the Buck recognition from Washington Monthly Magazine. With many options for financial aid available, we'll work with you so you can pursue your degree without financial strain.
View Tuition Details
What You'll Learn
Our program is designed to prepare future nursing leaders. You'll graduate with in-demand skills in evidence-based practice, communication, critical thinking, clinical judgement and health care technology. Throughout the program, you'll benefit from expert insights through one-on-one faculty advising.
Comprehensive Nursing Leadership Skills
Engage in culturally appropriate and patient-centered professional nursing practice for individuals, families and communities.
Incorporate principles of quality improvement and safety into nursing practice within health care organizations and systems.
Provide evidence-based nursing care across the lifespan.
Display leadership behaviors through the application of policies that apply to the delivery of health care.
Use effective interprofessional collaboration in the delivery of health care for quality patient outcomes.
Effectively use technology for the management of information and the delivery of patient care.
Faculty Spotlight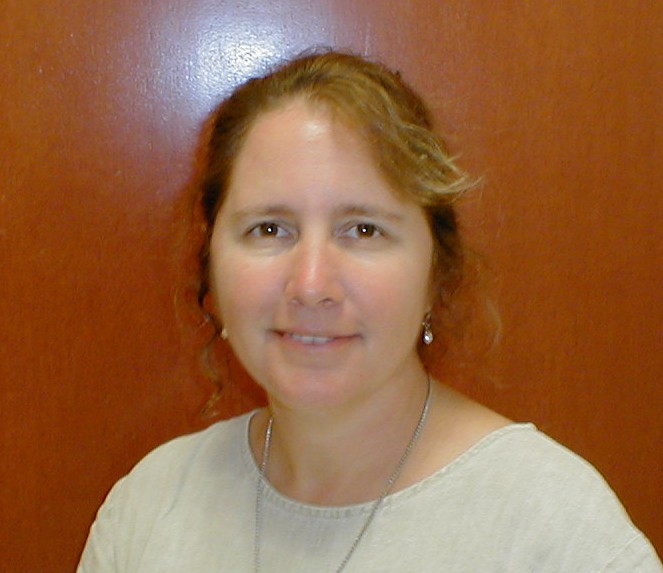 Jeanie Flood, Ph.D., RN, IBCLC, Associate Professor and Director
Jeanie Flood, Ph.D., has extensive nursing experience in California, Oregon and Hawaii, including experience as perinatal staff nurse and childbirth educator, home health nurse, home-care services coordinator, medical-surgical nurse and internationally-accredited lactation consultant. She has 15 years of experience in nursing education.
Ph.D. in Nursing, University of Hawaii at Manoa
MSN, University of Phoenix
BSN, California State University at Chico
Published in Nursing Research and Practice, Nurse Education Today and Journal of Midwifery and Women's Health.
Diverse, Expert Faculty Committed to Your Success
The faculty in our program take a student-first approach to instruction. You'll have unparalleled access to your instructors, ensuring you get the personalized attention you need to achieve your goals. You'll be paired with a faculty advisor who will offer one-on-one support as you move through the program. Our faculty embrace high standards and ensure you get the in-depth education you need to compete for leadership roles in nursing by sharing their extensive experience and supporting you in your goals.
An Accessible, Online Learning Experience
Online students have access to the same quality education that students at New Mexico Highlands experience on campus. Through engaging coursework and ongoing communication, our faculty ensure that you are challenged while still maintaining the flexibility you need in your busy life. Small class sizes allow you to connect with classmates and be part of a supportive, cohesive program.
Asynchronous coursework
Personal attention
Diverse student population
Explore Online Learning
Answers to Common Questions
Explore our frequently asked questions. If you don't find what you're looking for, feel free to reach out to us for assistance or more information.
The program can be completed in 14 months.
The total estimated tuition for the program is $10,400.
Yes. The program is CCNE accredited.
You will receive 95 credits for your required associate degree and valid RN license when you enroll. Nursing students who have earned an RN from a New Mexico Nursing Education Consortium (NMNEC) partner school may transfer up to nine required NMNEC-approved nursing credits into the NMHU RN-BSN program. Contact us to find out more.
Be prepared to devote 6-9 hours per week to the program.
Visit our FAQ page