Online MSW in Clinical Practice
Gain a Culturally Responsive Perspective With an Online MSW
Learn More Today
Complete this short form to learn more about the online MSW at New Mexico Highlands.
Duration

2-3 years

Cost per Credit

$525

Credit Hours

63
Program Benefits
100% Online Coursework
Wednesday Evening Zoom Sessions
Supportive Faculty
Evidence-Based Curriculum
No Entrance Exam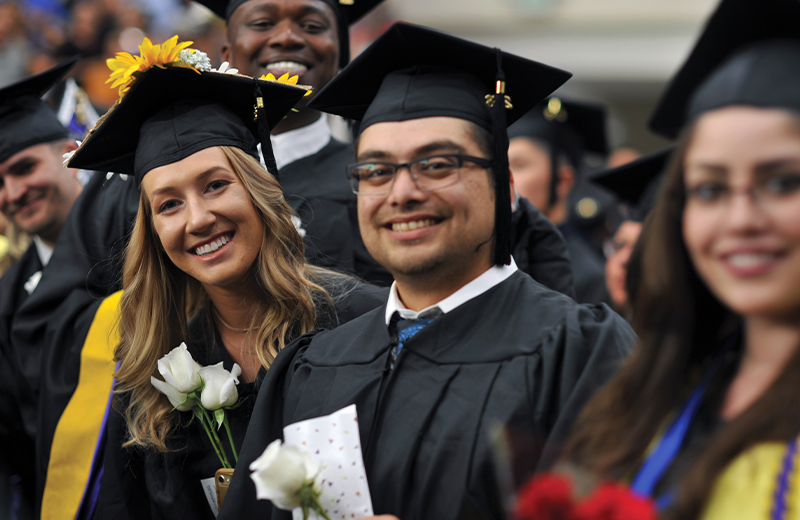 Prepare to Make a Significant Impact in the Lives of Others in Rural Communities Throughout the Southwest
The CSWE-accredited online MSW in Clinical Practice from New Mexico Highland University's respected Facundo Valdez School of Social Work connects you with experienced faculty who ensure you're ready to work with diverse rural communities throughout the U.S. Southwest. Upon graduation, students will have the degree required for social work licensure and be ready to take the ASWB national exam.
In addition to the 100% online program, the Master of Social Work is also offered at five campus locations, including our main campus in Las Vegas, New Mexico.
Increasing Need for Social Workers
The demand for social workers is expected to grow 9% between 2021 and 2031, which is much faster than the average for all occupations.1 You'll graduate from our online MSW program ready to apply in-depth knowledge to help individuals, families, groups, and rural communities. Our evidence-based, relevant curriculum ensures that your skills are based on the current and future needs of the communities you'll serve.
Explore Careers
The Facundo Valdez School of Social Work not only provided me with the education necessary to begin my career as a social worker, but also helped me grow as an individual. The support received from the staff, professors, and dean was just as critical in my development as a professional as the knowledge I gained in the courses.

– Jessica Estrada, May 2020 Graduate
Comprehensive, Forward-Thinking Curriculum
Our curriculum equips students with the skills and knowledge needed to respond to the challenges faced by the communities we serve. The 63 credit hours consist of 19 core classes, four focus courses and two field practicums, that are two semesters each, for a total of four semesters. Most courses are fully asynchronous. You'll join one Zoom session each week, scheduled in the evening.
Course topics include:
Social Work Clinical Practice
Human Behavior & Social Environment
Working with Indigenous, Hispanic/Latinx and Rural Communities
Policy and Research
View Complete Curriculum
Apply to the Online MSW Program
Now accepting applications for spring 2023
No Entrance Exam Required
Minimum of 3.0 GPA
Bachelor's degree (BA, BS or BSW) from an accredited institution
Official transcripts from all previously attended institution
3 letters of recommendation
Personal statement essay
Up-to-date resume
Start the online application process today. Find out more about admission to New Mexico Highlands.
| Semesters | Priority Deadline | Application Deadline |
| --- | --- | --- |
| Fall | May 15 | July 1 (or when cohort is full) |
| Spring | October 15 | December 1 (or when cohort is full) |
View Requirements
An Affordable Online MSW
Our competitive tuition rates make an MSW from New Mexico Highlands an affordable option for students from all walks of life. Our tuition earned us a Best Bang for the Buck recognition from Washington Monthly Magazine. With many options for financial aid available, we'll work with you to ensure you can pursue your degree without financial strain.
View Tuition Details
What You'll Learn
Through engaging courses and hands-on field practicums, you'll learn to interview, perform psychosocial assessments, formulate treatment plans and provide relevant services for individuals and groups. The university works with you to provide field placement opportunities in your area. Upon graduation, you'll have the degree you need for licensure and be ready to sit for the ASWB national exam.
Unique Skills for a Multicultural World
Apply a culturally responsive perspective to your work with the diverse communities of the U.S. Southwest.
Advocate for improving social policy, advancing human rights and promoting social justice.
Use ethical principles, critical thinking and knowledge of human behavior in your work with individuals, families and groups.
Understand the needs of rural and indigenous communities that are impacted by poverty, oppression, historical trauma, structural inequality and barriers to service.
Collaborate with individuals, families and communities to build resilience and promote self-determination.
Provide the most effective clinical services to address the behavioral health challenges and environmental stressors facing children, adolescents, adults and elders.
Faculty Spotlight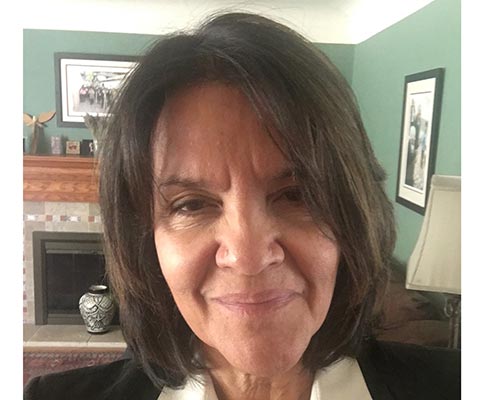 Cristina Durán, Ph.D., Former Dean of Social Work
Cristina Durán, Ph.D., is a social worker in New Mexico and the former Dean of the Facundo Valdez School of Social Work at New Mexico Highlands University. She is committed to the field of social work because she sees the enormous challenges faced by families and communities, especially in New Mexico and the U.S. Southwest, and recognizes their right to access the services they need and deserve. She also feels passionate about the profession of social work due to its long history and its proven record in impacting peoples' lives in positive and meaningful ways.
Ph.D., University of New Mexico
MSW, University of California, Los Angeles (UCLA)
BS in Sociology, University of Oregon
Experienced, Diverse Faculty Committed to Your Success
The faculty in our online MSW program take a student-first approach to instruction. You'll have unparalleled access to your instructors, ensuring you get the personalized attention you need to achieve your goals. You'll be paired with an advisor who will offer one-on-one support as you move through the program. Our faculty embrace high standards as they work to prepare you for the challenges of an ever-changing social work landscape that demands competent, ethical practitioners dedicated to positively impacting the lives of others.
An Accessible, Online Learning Experience
Online students have access to the same quality education that students at New Mexico Highlands experience on campus. Through engaging coursework and ongoing communication, our faculty ensure that you are challenged while still maintaining the flexibility you need in your busy life. Small class sizes allow you to connect with classmates and be part of a supportive, cohesive program. A supportive, small group cohort based online M.S.W. program, primarily designed for students who live in rural areas.
100% online coursework
Requisite Wednesday evening Zoom sessions
Personal attention
Diverse student population
Most field practicum placements will be in-person. A limited number of virtual placements are available
Explore Online Learning
Answers to Common Questions
Explore our frequently asked questions. If you don't find what you're looking for, feel free to reach out to us for assistance or more information.
Yes. The program is CSWE-accredited.
We require 928 field practicum hours over four semesters (448 field hours for the 1st year placement and 480 hours for the 2nd year concentration practicum) with the requirement that field practicum hours are completed in blocks of time that are at least 4 continuous hours in length. Find out more.
The mission of the Facundo Valdez School of Social Work includes a commitment to populations of the U.S. Southwest and the unique challenges facing families in rural and indigenous communities in this region.
A cohort model means you will take classes together and complete the program with the same group of students. This approach provides opportunities to network and support each other as you progress through the program.
The Online MSW program does not accept transfer credits.
Visit our FAQ page